Help us promote consumer safety and save U.S. jobs.
Counterfeit Keys are a serious and growing problem.
Few products have seen a more dramatic increase in costs and complexity than automotive keys. As a result, over the last two decades the automotive key replacement industry has witnessed a flood of inexpensive, low-quality counterfeit products imported from overseas.

Resellers should know that buying, selling, or being in possession of counterfeit products is illegal. Aside from the obvious ethical issues, these imported products expose customers to products that may only work temporarily, violate manufacturers' intellectual property, and subject offenders to a variety of legal risks.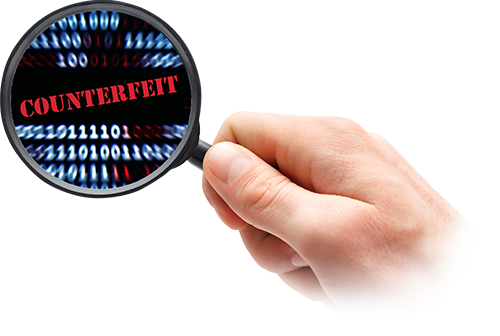 Bad for consumers, business, and society.
Legitimate car keys are designed to work for decades, but counterfeiters cut corners on design and use inferior components that shorten product life and leave drivers stranded.

Buying counterfeits isn't harmless. They're not manufactured to the same standards as OEM or legitimate aftermarket keys. Their poor quality results in frequent failures that cost businesses time and money, erode consumer trust, and threaten the reputations and economic security of all who work in the key replacement industry.

Counterfeiting impacts virtually every industry, and it's often connected with organized crime, child labor, and environmental contamination—with dangerous and sometimes deadly results.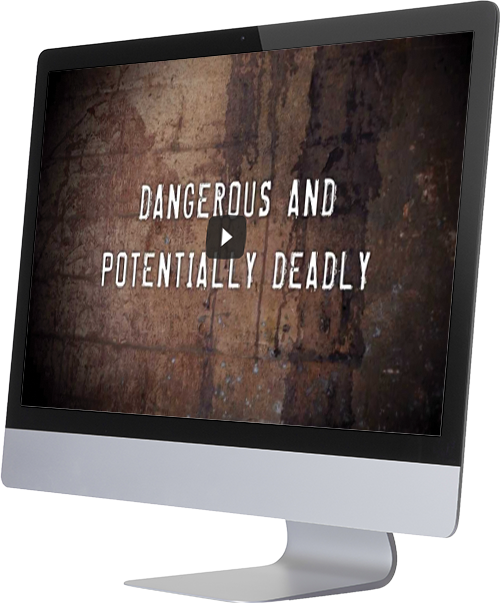 Get Informed.
Counterfeit keys are illegal. Here are the three most-common violations:
Trademark infringement
Copyright infringement
Federal Communications Commission violations
The effects of counterfeit keys in the automotive industry are far reaching. Learn more by downloading the whitepaper: "Avoiding the Epidemic of Counterfeit Keys."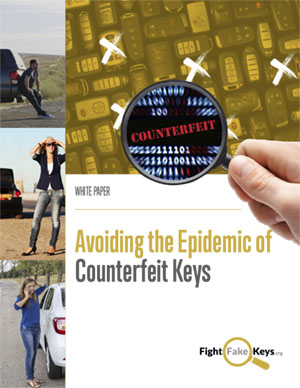 Real or Fake?
Check the ID. All products that emit a radio signal are required to display the FCC marks on the product (not just the package). Counterfeiters are unlikely to pursue FCC certification, so counterfeit keys generally lack valid FCC IDs or use the OEM's FCC IDs illegally.

To determine if a product has a valid FCC ID, visit https://www.fcc.gov/oet/ea/fccid or send details to report@FightFakeKeys.org.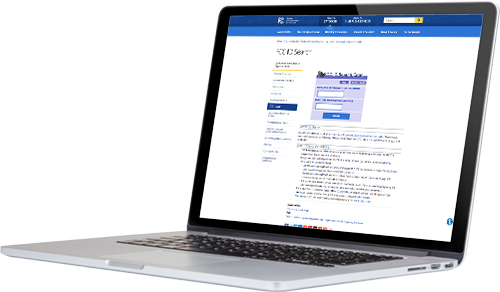 Get Involved
"I tried some keys from an overseas supplier a few years ago, before I knew about their suspect origins, and programmed them to my Ford Explorer. Three months later, I got a call from my wife saying the car wouldn't start and that she was stranded across town with my two young daughters. After I confirmed the key was defective and fixed the problem, she made me promise to never test new keys on any car she drives." — PJ Slauson, CLK Supplies
Report Intellectual Property Crime.
More than a dozen federal agencies are responsible for protecting and enforcing intellectual property rights and preventing counterfeit goods from entering US markets.

Victims of intellectual property crime, can report incidents to U.S. Immigration and Customs Enforcement (ICE) National Intellectual Property Rights Coordination Center (IPR Center) by visiting IPRcenter.gov.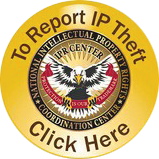 Take The Pledge